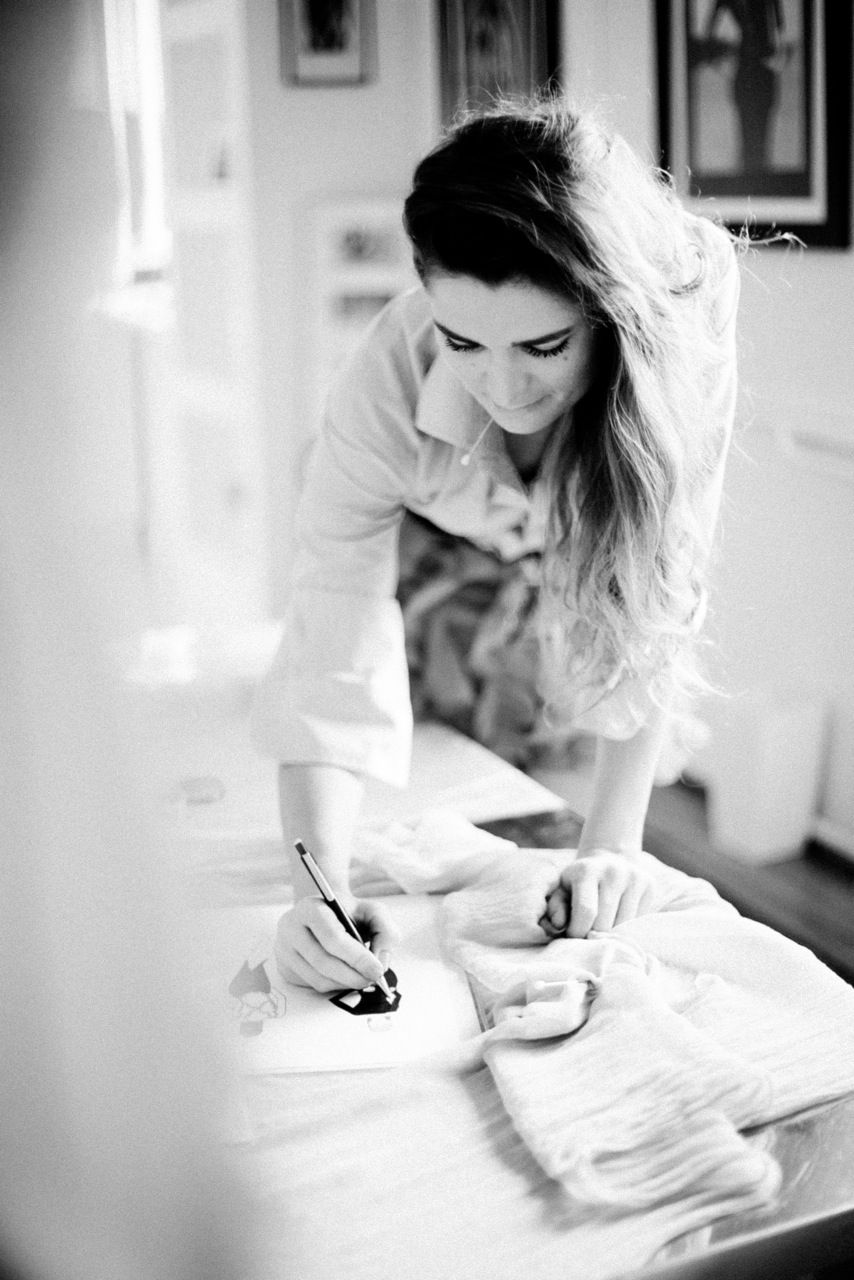 Hello and Welcome
KAMILA ZIELINSKA - FASHION AND COSTUME DESIGNER, STYLIST.
Her work attaches great importance to the needs of the most demanding clients.
She values the highest quality of fabrics, which she imports from European fashion capitals, cares about the perfect finish of every creation, preferring handmade designs. Her pieces appear in single or limited copy, which is why she has become a favorite of the stars.
Actresses, TV hosts and vocalists often choose her dresses for grand galas.
Stars appreciate the original design, classic and noble lines that emphasizes the feminine silhouette.
He earliest successes, involve studying at the International School of Costume Design
and Fashion Design, continuation at the Academy of Fine Arts in Warsaw
at the design department.
Work and experience with real clients shaped her as a designer and allowed her to create her current vision and lense through which she sees fashion.
In addition to customer recognition, her designs have also been recognized by fashion experts. Finalist of the Golden Thread competition (3 media awards and honors) and winner of the
special ASVOF Award, awarded by foreign press. She was honored by fashion critic Diane Pernet and Robb Young, a business journalist. She also gained recognition from the British edition of Vogue magazine. Her collection was awarded by the famous fashion critic Diane Pernet (ELLE) and Robb Young (Fashion business journalist for the International Herald Tribune, the Financial Times, FT's The Business of Fashion, Vogue.com (UK)`}`. She also creates costumes for movies, series and music videos. Her collections are published on blogs and fashion magazines around the world. Thanks to her commitment, deep passion and hard work, she was also offered collaberation in the Polish Skolimowski brothers film, ``Ixjana, From Hell``, where she could dress many esteemed actors. During her last show in Spain at ``II Encuentro de Diseñadores de Castellon``, she was featured as the foreign guest star, winning yet another award for her Africa collections
The latest Ebony collection has been recognized by lecturers, art experts and artists.
The show took place in Slovakia fashion week @TrencinMastoMody.
She received the main prize of Gold Fatima in the category of wedding and evening dresses.